VR FREE-ROAMING AT CALL OF GAMES
Located in Haumont in the north of France near Maubeuge, Call Of Game has been a popular entertainment complex for the residents and tourists of Haumont. Call of Game welcomes you to a 1000sqm space where you will find action packed entertainment such as laser tag games, escape games and VR games. Recently, they have brought their VR game to the next level by introducing the first EVA Playground in Haumont!
EVA Playground, a free-roaming VR esport arena with ground breaking technology. Call of game has decided to start with a 100sqm space, which offers our free-roaming PVE (Player vs Environment) game called After-H: Legend After Mars
A GAME WORTH PLAYING
After-H: Legend After Mars is a cooperative FPS (first person shooter) game that requires a team of 4 - 6 players, exclusively on free-roaming. Pick your best shooters and together, you will be virtually dropped off on Mars to defeat corrupted AI robots.
Better yet, put your courage to the test and be transported to a ship invaded by zombies. Fend off zombies and try to survive as long as possible. While adrenaline is running high, don't forget to take mini breaks in between games and hydrate yourselves. Thanks to the Call Of Games lounge area, you can catch your breath with comfort.
You will be equipped with a MX-42 assault rifle, needle sniper, or, a shotgun for these missions, complete these missions with accuracy and efficiency to beat the global high score!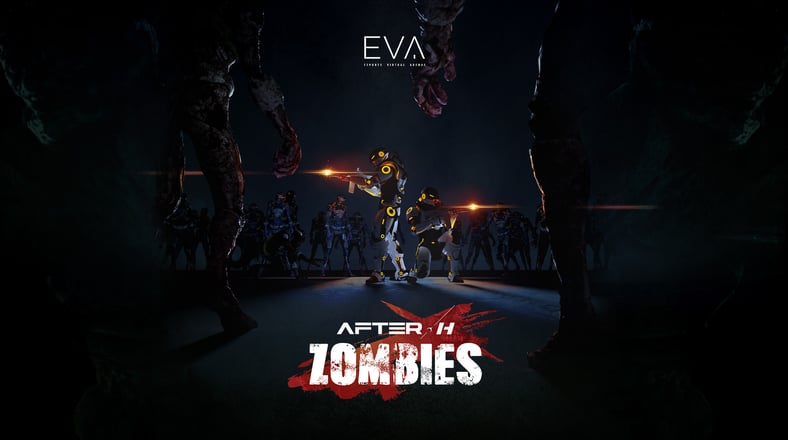 HOW ARE WE ACQUAINTED
During EVAs launch at the PGW 2019 event, the founder of Call Of Games, Sébastien Demont, came across our little corner and was blown away by the set up. During which, we were showcasing the first PVP (Player vs Player) FPS game on a free-roaming platform, with a 450sqm arena. Sébastien recognized the potential and wanted to integrate EVA into his complex.
" I wanted EVA because I want to stand out of the typical Virtual Reality attractions"
Sébastien Demont
CUTTING EDGE TECHNOLOGY
The EVA platform uses the Samsung Odyssey Plus headsets, controllers and MSI backpacks. These exact headsets were used during the PGW event. They operate on the WMR (Windows Mixed Reality) platform and come with built-in cameras, disregarding the need for external sensors like most free-roaming setups.Combined with EVAs technical breakthrough on the tracking system, the Samsung Odyssey Plus VR headsets are perfect for free-roaming and an excellent alternative to HTC Vive on a larger space.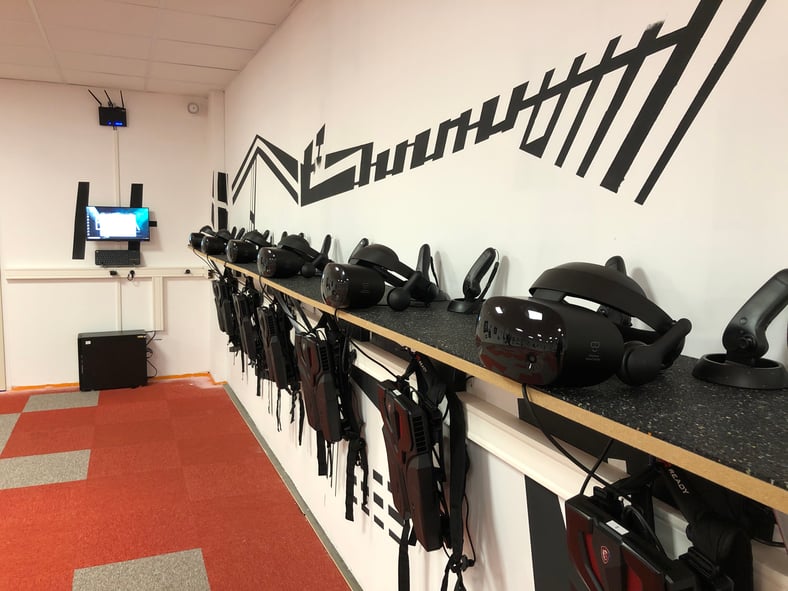 Would you like to join the fun?
You can check out their website for the different attractions offered with online booking available and follow them on Facebook for Call Of Game promotions and updates.
Website: https://callofgame.fr
Facebook: https://www.facebook.com/callofgamehautmont/
---
Do not miss any EVA updates, follow us on social media!