Over the years of being a turnkey provider for VR arcades. We have noticed repetitive questions and concerns from different clients regarding the set up, best location, business models, business plans etc. Last week, we decided to sit down with Thibaut Berthelon, EVA's Customer Success Manager, who guides our clients from A to Z; from planning and set up to the grand opening of their locations.

WHEN DID YOU CLAIM THE ROLE OF EVA'S CUSTOMER SUCCESS MANAGER?
I was appointed for this position at the beginning of 2020. I started out at EVA as an intern where I was in the frontlines of location setups and customer support. After my internship, I was hired fulltime as the Growth Marketer for EVA, then finally switched to Customer Success Manager early this year.
WHY DO YOU THINK THIS NEW POSITION NECESSARY?
Well, we noticed a lot of our leads and clients are relatively new to the esports scene and are often more familiar with location based entertainment or other businesses, which is quite different from the esports market. As EVA's goal is to be the pioneer of VR esports, we realized that it's important to have a dedicated person to assist our partners so that EVA's brand integrity remains, as well as ensuring the success of our partners. With my background in esports marketing and customer support experience, I turned out to be the perfect fit for the role.
WHAT DO YOU DO AS A CUSTOMER SUCCESS MANAGER?
My role in EVA is to assist in the client's on-boarding experience after they commit to opening an EVA location. This involves many different aspects such as design, color scheme, location layout, business plan, etc. Simply put, I advise clients accordingly to realize their vision while retaining EVA's identity.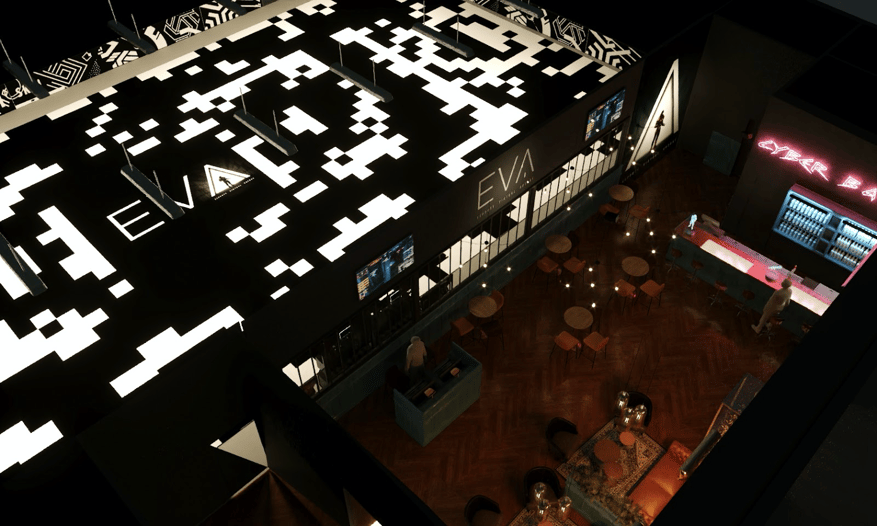 WHAT ARE THE MOST COMMON CONCERNS CLIENTS TEND TO HAVE?
Each client I work with is very different and therefore, the advice and treatment I give them definitely varies from one another. However, I did notice some more common questions from multiple clients when it comes to choosing the right location, and how to ensure it would be a profitable business.
WHAT IS YOUR ADVICE ON CHOOSING A SUITABLE LOCATION?
Again, this will depend on a case by case basis, and where do they plan to open an EVA location. Are they targeting a big city or smaller cities? As a rule of thumb, the location needs to be accessible to the public and know the habits of the residents.

For example, in bigger cities such as Paris, we know that most people rely on public transport instead of cars. The market competition is also much higher than smaller cities as there are probably existing VR arcades in more popular or touristic areas. In this case, you will have to choose a location that is easily accessible by public transport. Ideally, in a student area or next to restaurants and bars.
Whereas the conditions for smaller cities are extremely different. For one, the residents in the area usually rely on a car to get around and the market competition is much lower. In this case, it'd be wiser to choose a location with sufficient parking, a little further out but not too far, ideally in between a couple different cities or towns.
HOW DO YOU HELP YOUR CLIENTS TO CREATE A PROFITABLE BUSINESS PLAN?
We have a ready-made business plan template for our clients which simplifies the entire process. Everything is pre-calculated and easily adapted to the client's costs and business model. I usually advise them in budgeting, and marketing strategies. EVA also provides marketing services where we combine marketing techniques for video games with location based entertainment. EVA also has a vast network of influencers in the video game community thanks to our line of work that would be incredibly useful to our clients.

I also often help with the layout design of the location to ensure that it flows nicely while optimizing space.
DOES THE LOCATION SIZE REALLY MATTER?
Yes, especially when it comes to free roaming. VR esports is not just about the in game experience. The esports phenomenon has become more than a competition, it has become an entertaining show for spectators to enjoy. Therefore, a location should be more than just a VR arena to play in. For a real esports atmosphere, It should have enough space and provide comfort to accommodate the fellow spectators while they watch players in game.
The bigger the location is, the more layout possibilities the location will have. The key is to have a good occupancy rate. In this sense, it is more interesting to have a bigger arena or space for more players, spectators, and to provide a far more unique experience! The players are really able to run, sweat and will be obliged to take a break in between games while being able to spectate how other players are doing.
This is VR esports, the revenue streams are more than fees for gaming sessions. 30% or more of the revenue will be on drinks or snacks the spectators spend on. If your location is large enough, it would also be a perfect place to host a VR esports competition which widens the revenue stream.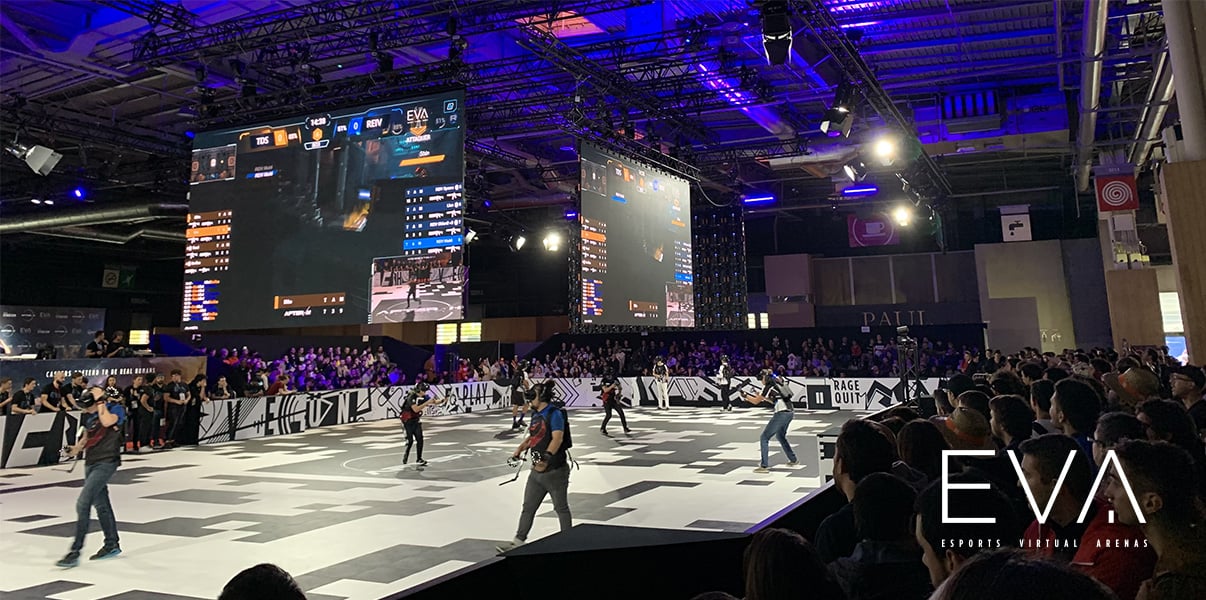 DO YOU THINK EVA WILL PUSH VR ESPORTS TO GO MAINSTREAM, WHY?
I wouldn't be part of the team if I'm not unquestionably sure of EVA's potential to shine a new light on VR esports. This is because I truly believe that EVA is the first VR developer that understands VR esports shouldn't compete with esports. The EVA identity is built around the understanding of the importance of spectatorship and user experience. EVA is not only developing esports games, they are building a VR esports community and a brand new space for gamers to hang out.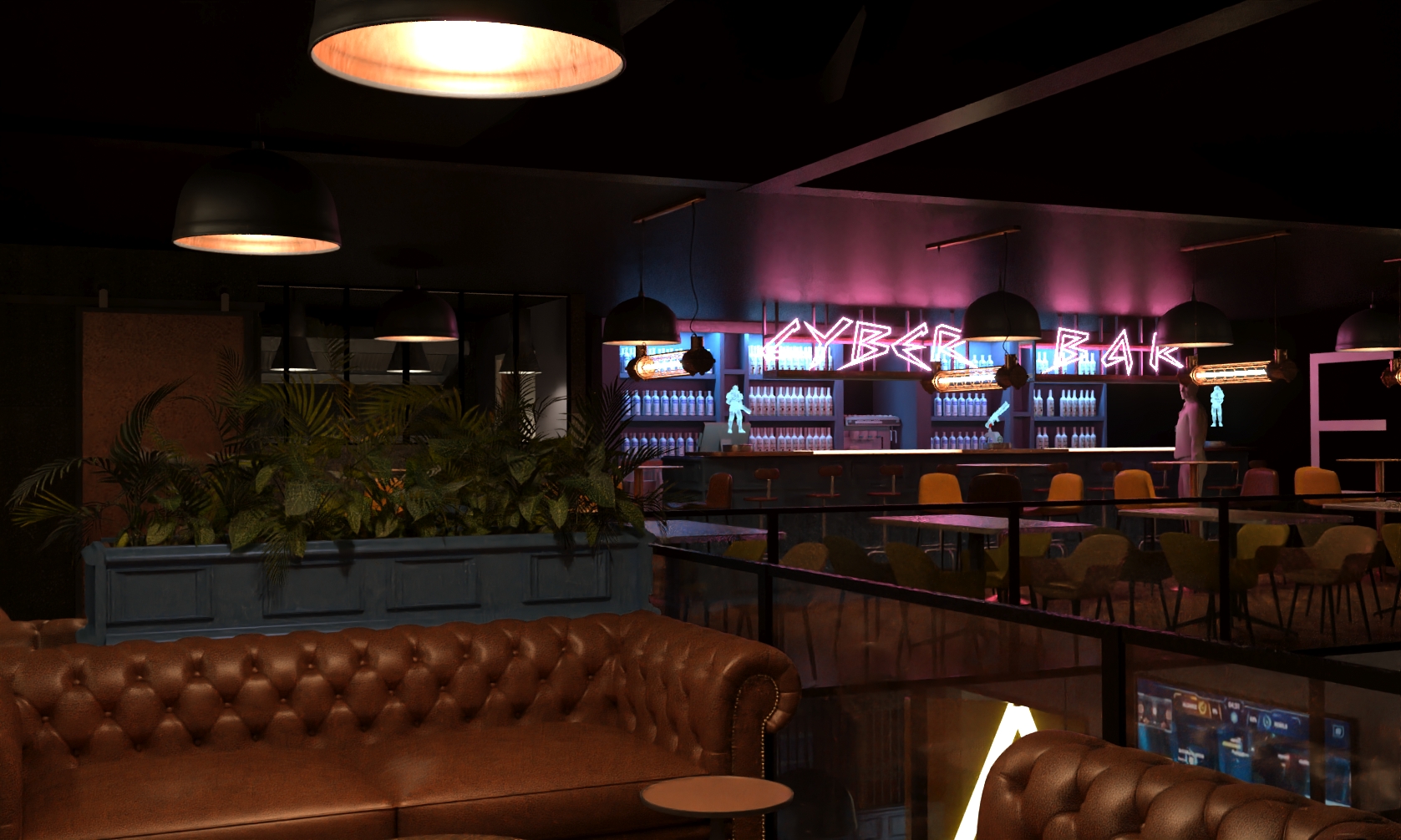 END OF INTERVIEW
We hope you enjoyed the interview and Thibaut's insights as our Customer Success Manager. Learn more about EVA's identity mentioned in our previous blog.
If you like to keep updated with our first opening date, follow us on our social media here for new updates: