We have a wonderful surprise for you this spooky time of the year! On 28th of October, just a couple days before Halloween, we've released another new After-H update in all EVA locations. This includes two new domination maps: The Cliff and Polaris, a new laser gun: ERG Type-5, some new adjustments on the level design, and our very first special Halloween edition of the game, which is only available until the 7th of November! Keep reading for more information as we dive into the details of each update!

2 NEW DOMINATION MAPS
In this update, not one, but TWO new maps will be added to our existing collection of domination maps. We proudly present, The Cliff, and Polaris.

THE CLIFF : A domination map focused on close combat while having higher grounds that are accessible by teleporters, allowing players to have a good strategic position in the battlefield. Players can also bypass and take their opponents by surprise through our dark corridors in the bunker along the north side of the map. The Cliff is perfect for players who love close combat and love using the T1 Gauss shotgun!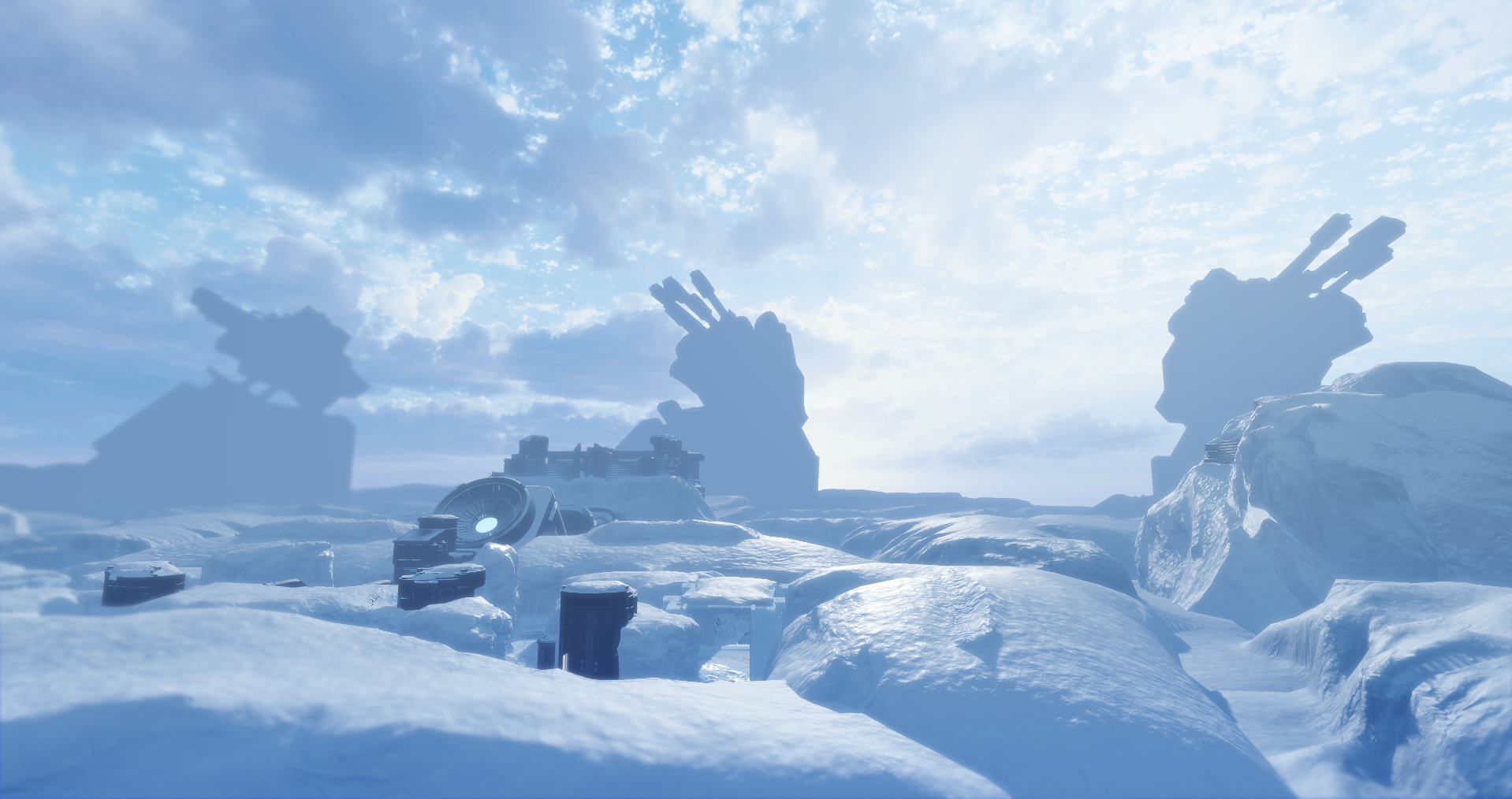 POLARIS: There are many narrow paths for players to hide and fight in this map. Remember to make use of our teleporters as they lead to a few good sniping spots, perfect for long range weapons. The overall design of the narrow pathways were inspired by the labyrinthine to allow different strategis The various paths present give it a labyrinthine feel, allowing you to approach the map with different strategies.


Check out where is the closest EVA to you at www.eva.gg !
NEW GUN : ERG TYPE-51
A brand new weapon is now available in all game modes !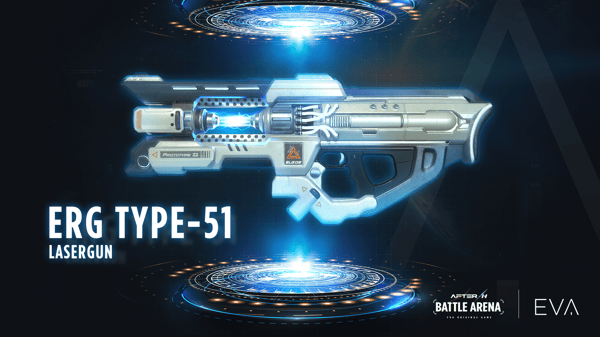 Il s'agit d'un fusil à laser continu avec des dégâts uniformes quelle que soit la distance à laquelle vous tirez (mais vous ferez toujours plus de dégâts si vous tirez dans la tête de vos adversaires que sur le reste du corps). We present to you a continuous laser rifle with uniform damage no matter the range of fire (as usual, you'll still do more damage if you shoot your opponents in the head than on the rest of the body).
SPECIAL HALLOWEEN EDITION
Only available until the 7th of November !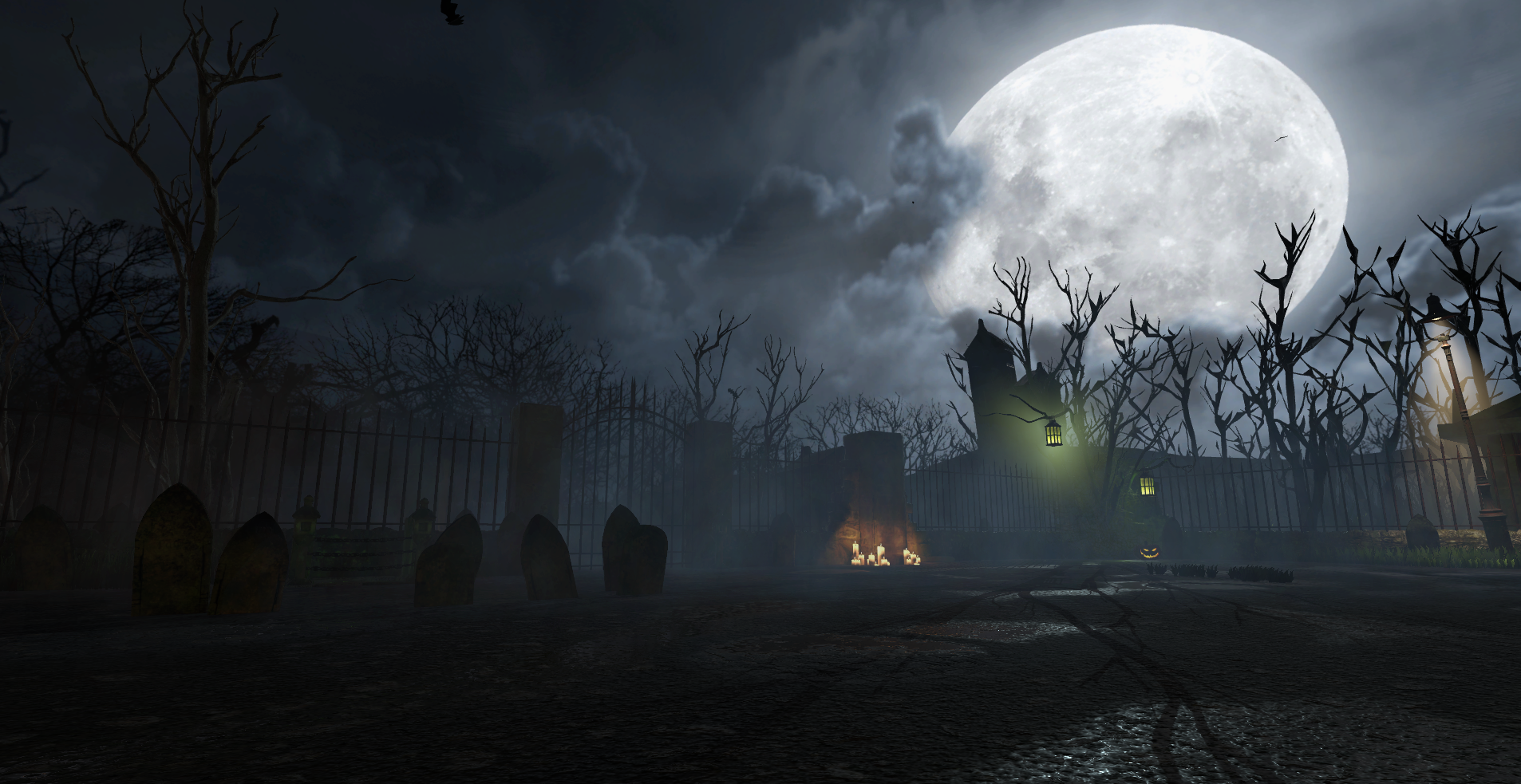 On to one of our favourite holidays - Halloween! Celebrate this spooky holiday with several elements added to the After-H Battle Arena game for the occasion:
A Halloween make over for the lobby as it becomes a graveyard with graves and mausoleums, invaded by bats under the full moon. Finally, a new musical atmosphere was added to tie everything together.
The lighting on all the maps has been adjusted to create a spookier ambience. The general lighting was dimmed, with a greenish reflection to give a slight horror vibe.

We have placed destructible pumpkins in the lobby and on all maps for players to shoot for fun.
A new "Halloween" skin will be available to all on the male & female character and will remain in the game even after Halloween season.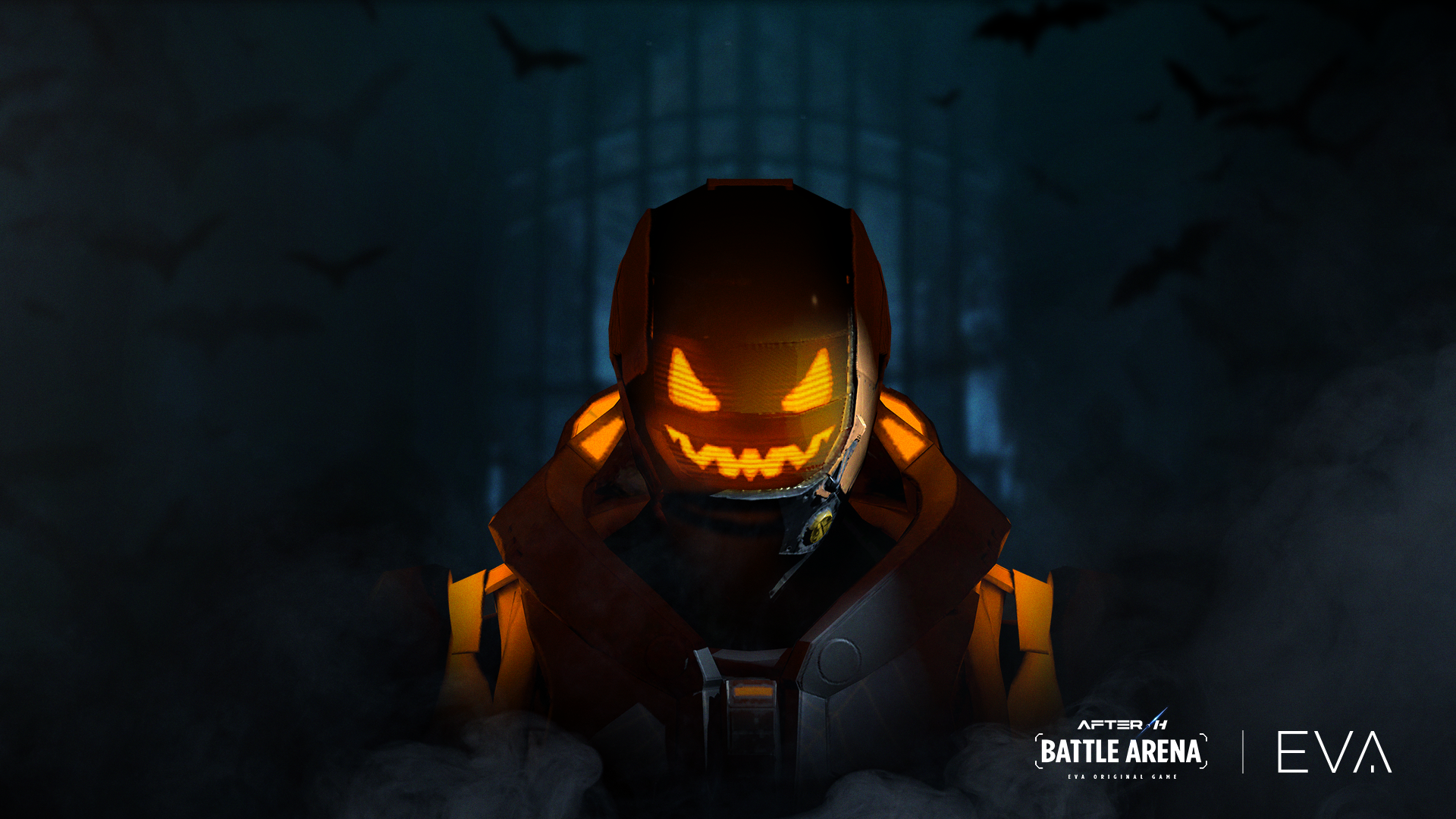 Since we reworked the Zombie mode in After-H Battle Arena, we're happy to see that the feedback was very positive and that the game mode continues to appeal to experienced players. Therefore, we're continuing to work on refining the new base. One of the things we noticed, is that the zombies tend to go to the center of the map first by default,(even if there were no players) and then attack players. This resulted in the zombies blocking each other, which led most zombies to be stuck in the center of the map. In order to make the game more challenging, we've removed this behavior so that zombies will attack a target directly when it spawns, without necessarily going through the middle of the map.

Also, we have adjusted the zombie spawning zones on the different maps to reduce 'spawn clash' between the zombies and the players.
OTHER MINOR MODIFICATIONS
Level desiign adjustments on Ceres and Artefact maps

Following the players feedback and lots of playtests on our side, we have made some changes on the maps, Ceres and Artefact.

Ceres : W

e pushed the crate that was in one of the spaceships corridor against the wall, so that it's no longer possible to hide in that small gap.



Artefact :

we added several elements to prevent a clear shooting lines from the spawn zones as much as possible, so that it's no longer possible to kill other players while camping in the spawn zones.



Weapon balancing : MX-42, Needle and T1 Gauss

In order to have better balanced weapons, we've reviewed the statistics of the MX-42, Needle and T1 GAUSS guns:
MX-42 :
10 maximum damage per bullet for body shots ---->

16 maximum damage per bullet for body shots.
We have slightly boosted the MX-42 body damage to make the gun more effective at short and medium range.

NEEDLE:

4

shots per second

----> 3.2 shots per second
The Needle has been a little too popular to be used as a short range weapon, therefore we decided to lower its fire rate ever so slightly.

T1 GAUSS:

92

maximum damage for body shots up to a range of 9 m

----> 100 maximum damage for body shots up to a range of 3 m.
0 damage from 35m ---> 0 damage from 22m
We have made the T1 GAUSS more effective at short range body shots but its overall power decreases drastically after 3 meters.

These changes will consolidate a base as we continue to make adjustments regularly over time.
Quickshot grenade

Firing a grenade could be alot faster now, thanks to our newly added 'quick shot' feature. To do so, you just have to press and hold the weapon change button and then pull the trigger at the same time.

This "quick shot" feature is an addition to the existing way of firing the grenade, which is to hold down the weapon change button for a few seconds for the "trajectory projection" to appear and then press the fire button.

This means players can now fire a grenade quickly without the "tutorial" for quicker gameplay, or, choose to use the "trajectory projection" for a perfect shot if necessary!
Switch between weapons is no longer immediate!

Before this update, it was possible to fire with the weapon you were switching to immediately. This tactic was used a lot and was very powerful, especially with some weapon combos like, Needle and T1 Gauss. In order to favor game mechanics so that they're based more on team tactics and how the weapons are handled, we added a 0.4s delay on the weapon switch (This means that it is not possible to shoot before 0.4 secs, which is also the time for the weapon to materialize).
Longer FFA respawn, autosave psuedos & crossing elements penalty

We took advantage of this update to bring some new elements/modifications on the game experience:
We have increased the respawn time by 3 seconds on all FFA maps in the game.
Once a psuedo is entered, it will now be auutomatically saved when you return to the lobby after the game (so you no longer need to enter during each calibration!).
We've learnt that despite the current penalty, some players continue to have fun going through walls in order to take "shortcuts" (or even cheat). As a reminder, GOING THROUGH ELEMENTS OF THE GAME IS PROHIBITED AND DANGEROUS. So we decided to increase the penalty by killing the player ingame if he/she crosses an element (wall, crate ...) with a pop up message, "It's forbidden to go through elements".
BUG FIXES
In this section, we will list everything that we have fixed from the previous update:


GAME BREAKER
Players can no longer be killed in their spawn zone in the different versions of the Artefact maps.
It was reported that some players could become invincible in Zombie mode, this is no longer the case.
We have strengthened the respawn point allocation system on FFA & Zombie maps so that 2 players can no longer end up with the same respawn point.
We have strengthened the calibration point allocation system in the lobby so that players don't end up with a calibration point that was already allocated to another player.
Fixed a bug that could make a player invincible in DOM (Domination mode) if you started the game before he finished calibrating.
MISCELLANEOUS
We have added a missing killzone in one of the walls on all versions of Silva (the place that was used to pass through textures and cheat).
The cool down of the grenade was incorrect and was a lot longer than expected, it has now been reset to 45 seconds.
Fixed a bug on how the grenade sometimes fail to disappear when exploded.



Would you like to keep updated with more EVA updates? Follow us on social media here for the EVAs' latest news: