Summer vacation is over but with it, we bring you plenty of new updates! Starting Thursday, 16th of September, the latest update of After-H is accessible in all EVA locations! This includes a new FFA (Free for all) map, Coliseum, a brand new Life Bracelet feature on the avatars, and a rework of the long awaited Zombies mode ! :)

NEW FFA MAP : COLISEUM
A brand new free for all (FFA) map, COLISEUM, is noa available on AFTER-H : BATTLE ARENA.
Located in a desert on an unknown planet, far away from our galaxy, COLISEUM, greets fighters from all galaxies, some against their will, to fight in a futuristic arena. No one really knows the origin of the building, but it is now run by an advanced civilization as sort of a fight club where they get a kick out of seeing other races whom they consider 'inferior', killing each other!

BRAND NEW FEATURE:
LIFE BRACELET
The Life Bracelet is attached to the forearm of your avatar ingame. The objective of the Life Bracelet is to make more useful information available to the player during the game.
The features displayed on the Life Bracelet in real time are as follows:
Personal health bar

Health bar and status (alive/dead) of allies
Number of kills during the game
Remaining time of the game
Capture point status for DOMINATION mode
Ranking status for FFA mode
Don't forget to keep an eye on this bracelet during your game as it could be a complete GAME CHANGER ! :)


Check out where is the closest EVA to you at www.eva.gg !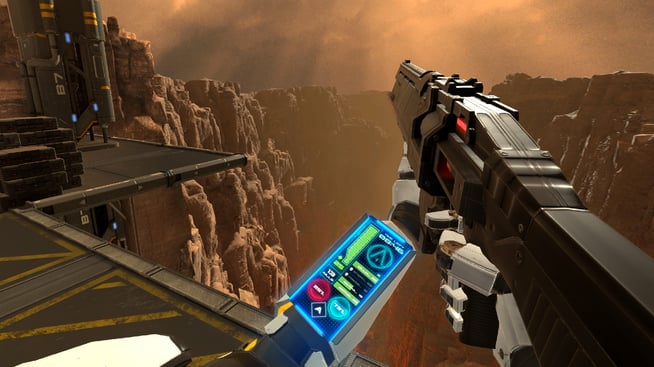 REWORKED ZOMBIES MODE
For all zombie slayers, you are in for a pleasant surprise!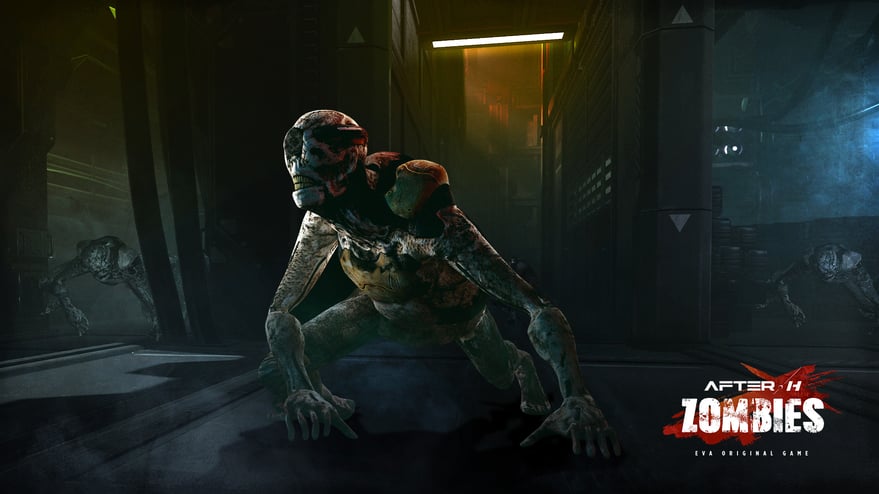 WEAPONS AND SKINS UPDATES
All weapons and skins from AFTER-H BATTLE ARENA are now also available in the Zombies mode.
The balancing of weapons are now regularized for the two game modes.
However, we did increase the plasma grenade's damage exclusively for Zombies mode.
ZOMBIES BEHAVIOR AND GAMEPLAY
Pathfinding and the movements of zombie attacks have been reworked for a more dynamic gameplay.
BALANCING
The balancing has been completely revised for zombies mode:
Decreased zombies' HP

Increased zombies' movement speed

Rebalanced the waves with a noticeable decrease of the difficulty in the beginning but with an exponential increase in difficulty late game to create a much more competitive gameplay.

The COOLDOWN for reviving is now more dynamic and evolves with the waves and the difficulty.
The LEADERBOARD will be reset to zero with this update.
Would you like to keep updated with more EVA updates? Follow us on social media here for the EVAs' latest news: